Dr. Joah Aliancy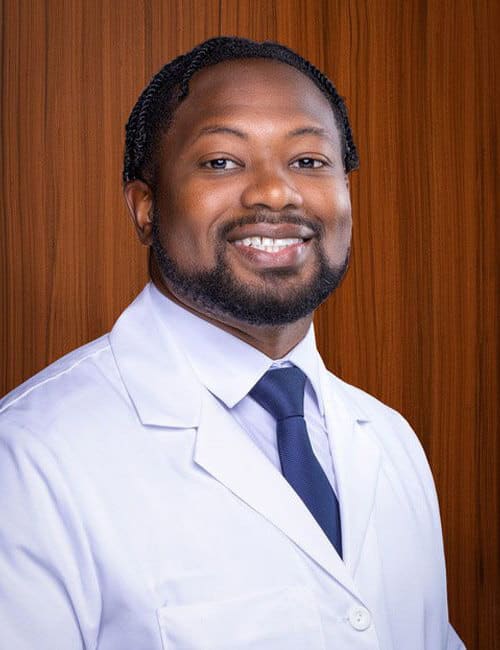 A fellowship-trained cataract and glaucoma surgeon, is the most recent addition to the Premier Eye team.
A Florida native, Dr. Aliancy grew up in Boynton Beach, FL prior to attending the University of South Florida, where he earned a degree in Chemistry, graduating with honors distinction. He then earned his medical degree from Florida State University College of Medicine, where he finished among the top of his class, and earned induction into the Alpha Omega Alpha Honor Society. Dr. Aliancy was also inducted into the prestigious Gold Humanism Honor Society, a distinction marked for exemplary compassion in patient care.
Dr. Aliancy completed his ophthalmic residency at Columbia University's Harkness Eye Institute in New York City, where he also served as the clinic chief resident. He then completed his glaucoma fellowship training at the world-renowned University of Michigan – Kellogg Eye Center in Ann Arbor, Michigan. Dr. Aliancy is excited to return to Florida and join Premier Eye to provide excellent comprehensive ophthalmology and advance glaucoma care to the residents of Volusia County and the surrounding areas.
Dr. Aliancy and Premier Eye Clinic staff strive to stay at the forefront of ophthalmic advances and provides ethical, up-to-date, and evidence-based ophthalmic care to the community.
Dr. Aliancy specializes in minimally invasive and advanced glaucoma surgeries, as well as cataract surgery with premium and astigmatism correcting lenses. He is an expert in the diagnosis and management of an array of glaucoma syndromes, including primary open angle glaucoma, angle closure spectrum disease, and uveitis-induced glaucoma. Dr. Aliancy employs the most advanced treatments available for his patients including selective laser trabeculoplasty, intraocular angle based micro-stents and scaffolding shunts procedures, and canaloplasty and glaucoma drainage device implantation.
Dr. Aliancy has engaged in numerous research pursuits, including intraocular lens biocompatibility research at University of Utah's Moran Eye Center, where he also completed an Ocular Pathology Fellowship. Furthermore, during his Glaucoma Fellowship, Dr. Aliancy was awarded funding by the Glaucoma Foundation and Research to Prevent Blindness to collaborate on a community-based telemedicine glaucoma screening study. He is a member of the American Academy of Ophthalmology, National Medical Association, and the American Glaucoma Society. Moreover, he has extensive scientific publications in the Journal of Cataract Refractive Surgery, Acta Ophthalmology, and Journal of Glaucoma. Dr. Aliancy strives to combine cutting-edge techniques and compassion to best serve his patients.
In his spare time, Dr. Aliancy serves as a volunteer faculty lecturer for the University Hospital in Haiti (HEUH), Haiti's only ophthalmology training residency program. He is also an avid NFL fan and faithfully cheers for the Baltimore Ravens.